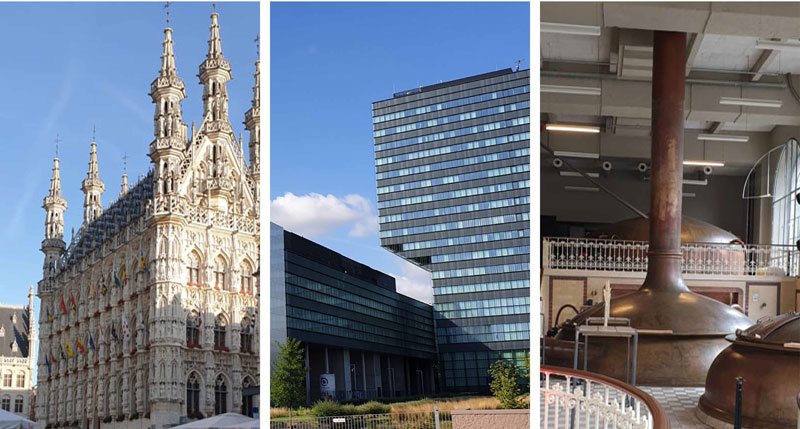 The historic town of Leuven in Belgium, famed for its university and breweries, is the location of the 2020 HFSP Awardees Meeting. The city is conveniently situated at 25 km from Brussels and is about 15 minutes' drive from the airport.
Dates
Sunday, 5 July - Wednesday, 8 July 2020
The meeting will start with a welcome reception on Sunday evening and will end following the farewell reception on Wednesday evening.
The meeting is open to all current HFSP awardees (awarded from 2017 - 2019) and invited guests, including HFSP alumni located in Belgium.
Registration & abstract submission
Invitations to submit an abstract will be sent to all eligible awardees in December 2019. Registration for the meeting will open early in 2020.
IMEC, Kapeldreef 75, 3001 Leuven, Belgium
IMEC is an innovation hub that specialises in nanoelectronics and digital technologies and hosts around 4000 researchers from all over the world. One of the research initiatives at the IMEC campus in Leuven is Neuro-Electronics Research Flanders (NERF) - a research centre focusing on the study of neuronal circuits and neurotechnologies. NERF director Sebastian Haesler, an HFSP Career Development Award alumnus, will assist HFSPO with the onsite organisation.