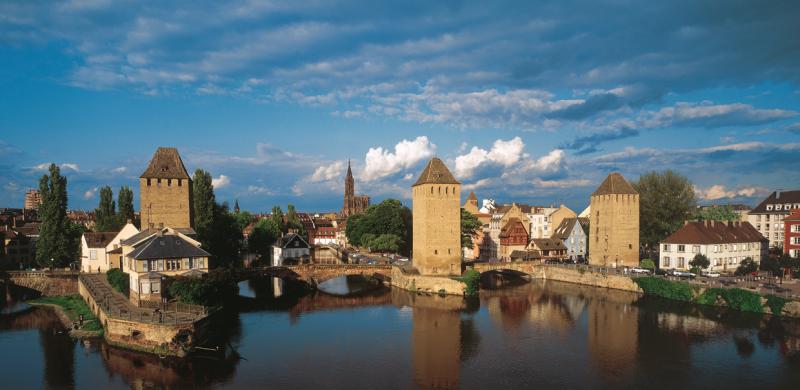 Strasbourg, the home city of the HFSPO Secretariat, was the location of the final 30th anniversary celebrations in 2019!
An afternoon celebrating three decades of HFSP science took place at the Nouveau Patio on the University of Strasbourg campus on Thursday, 14 November. A number of exciting speakers presented their research at the frontiers of the life sciences.
Plenary lectures 
Ineke Braakman, University of Utrecht (1990 HFSP Long-Term Fellow)
Angela Giangrande, IGBMC, University of Strasbourg (1997 HFSP Research Grant)
Michael Hall, Biozentrum, University of Basel (winner of the 2019 HFSP Nakasone Award)
Jean-Luc Popot, Institut de Biologie Physico-Chimique, Paris (2000 HFSP Research Grant)
The full programme can be downloaded here.
The scientific symposium was followed by a reception hosted by the Président of the Eurométropole de Strasbourg and the Consul General of Japan in Strasbourg.
An article on the event was published in the Dernières Nouvelles d'Alsace on 22 November 2019.