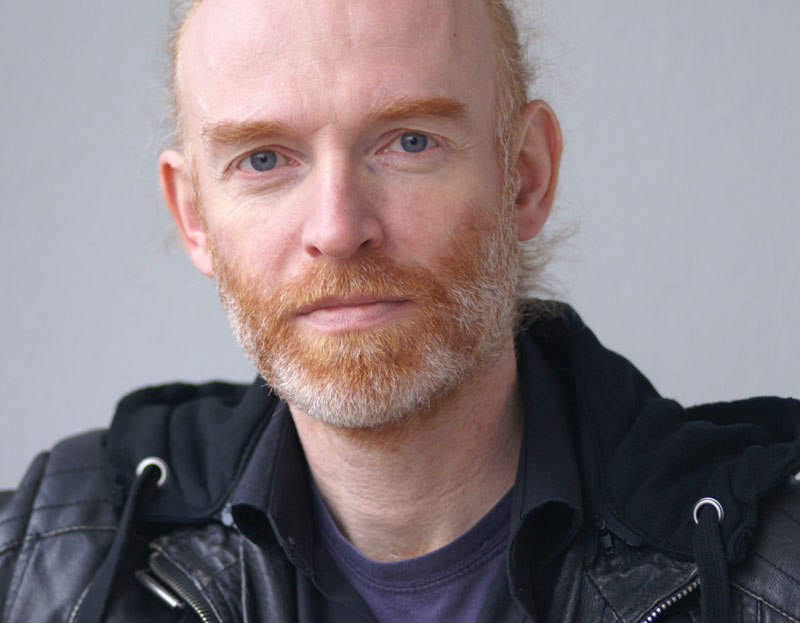 19 March 2021
In 2020, HFSP alumnus Michael Meyer-Hermann, Head of the Department of Systems Immunology at the Helmholtz Center for Infection Research, Braunschweig, Germany took centre stage in Germany's efforts to manage the Covid-19 pandemic with his epidemiological model to assess effective mitigation and prediction of the spread of SARS-CoV-2 in Germany. He serves as advisor to the pandemic crisis cabinet of German Chancellor Angela Merkel and is advising expert for the regular cabinet level meetings of the Federal Government of Germany with the heads of State Governments, the commissions for managing the pandemic of the German Research Council (DFG) and the Robert Koch Institute (RKI). His work provides information for the management of the public health crisis in Germany.
Michael Meyer-Hermann sees the human immune system through the eyes of a theoretical physicist (by training) who turned into a biological mathematician after his PhD work in elementary particle physics. He now applies mathematical models to implement faster and better understanding of diseases that are associated with immune functions. Michael is a two-time HFSP grant alumnus, first as a co-investigator on a 2011 research grant with colleagues from the USA, Sweden, and the UK to study the avian retina in order to decipher the various adaptions of the photoreceptors of birds. Then in 2015, he was the principal investigator of a research grant team with members from Australia, the USA, and the UK. This project looked at information processing in and between germinal centre reactions.
With the advent of the Covid-19 pandemic, he started to model and predict viral spread with inclusion of non-pharmaceutical interventions (NPIs) with the goal to parameterise simulation models that would support predictions on daily variations of reproduction numbers. The results were then integrated into practical guidelines for public safety. A first publication1 highlighted the transmission dynamics in Germany over time to understand the effect of NPIs, which in turn would help to adapt forecasts of the epidemic progression. The study showed that in Germany the time-varying reproduction number (Rt) decreased to <1 in early April 2020, 2-3 weeks after the implementation of NPIs but also predicted moderate increases in Rt until August 2020 after partial release of some NPIs. His retrospective evaluation of the model agreed to a high degree with data from inpatient facilities but also made it clear that short-term predictions may work for a few weeks, whereas long-term projections are much more difficult to pin down because of changes in social behaviour. His contributions were key to a high level statement by the Helmholtz Association of German Research Centres that was instrumental in shaping the pandemic response mechanisms in Germany.
His insights and knowledge did not go unnoticed. He was invited as expert adviser to German Chancellor Angela Merkel in order to provide input for policies regarding public health and safety measures. His expertise is equally important to the interdisciplinary commission on pandemic research of the German Research Council (DFG) and also to the internationally well-known Robert Koch Institute (RKI). Ministerial advisory groups for individual German states complete his exhaustive list of duties that by any standards surpass the normal tasks of a researcher. In an interview by the Washington based International Center for Journalists, Michael Meyer-Hermann explains his role as advisor to the Chancellor Angela Merkel. Meyer-Hermann continues to work on this topic and, supported by his lab in Systems Immunology at the Helmholtz Center in Braunschweig, he maintains a wiki page, which is regularly updated with the latest outcomes. 
Meyer-Hermann goes beyond the mere scientific aspects. He has also given much thought to the sometimes tense relationship between public health measures and economic objectives during the pandemic. Using empirical data from Germany, he and his co-authors examined how a combination of epidemiological and economic parameters could be used for scenario simulations on whether or not economic exit strategies are optimal and efficient to contain the pandemic at the same time. The study confirmed that epidemic control is not in contrast to but also in the interest of the economy3. According to the results NPIs have to be sufficiently strict in order to minimise the long-term costs for society. He is also a member of the consortium No Covid Strategy that brings together a diverse group of German scientists that offers suggestions for a sustainable way to manage the pandemic. This strategic multidisciplinary approach has been well received and is developing at a fast pace across Europe.
In one of his latest publications2, he presents a new model for simulating viral spread, concentrating on regional non-pharmaceutical interventions as a mitigation strategy that uses realistic pre-pandemic and recently recorded contact patterns between age groups and regions. The implementation of non-pharmaceutical interventions was based on changed contact patterns, improved isolation, or reduced infectiousness when, for example, wearing masks. In order to account for spatial heterogeneity, the authors use a graphic approach, and include high-quality information on commuting activities between different regions combined with traveling information from social networks. Based on the derived factors for the effectiveness of different non-pharmaceutical interventions over the past months, the model provides different forecast scenarios for the future. With this regionally adapted simulation, the researchers promote the idea that early and strict local containment measures can prevent newly emerging outbreaks in the current and future pandemics and would make nationwide lockdown unnecessary.
Media coverage

Tagesschau (in German)
ZDF Heute Journal (in German)
HFSP award information
Research Grant - Program (RGP0033/2015): Cooperation strategy and information processing in and between germinal centre reactions
Principal investigator: Michael Meyer-Hermann, Helmholtz Centre for Infection Research (HZI), Braunschweig, Germany
Co-investigator 1: Michael Dustin, University of Oxford, UK (nationality: USA)
Co-investigator 2: Carola Vinuesa, John Curtin School of Medical Research, Canberra, Australia (nationality: Australia, Spain)
Co-investigator 3: Gabriel Victora, Whitehead Institute for Biomedical Sciences, Cambridge, USA (nationality: Brazil)
Research Grant - Program (RGP0017/2011): Deconstructing avian cone photoreceptors: a system of self-organizing optical microdevices
Principal investigator: Joseph Corbo, Washington University School of Medicine, USA 
Co-investigator 1: Almut Kelber, Lund University, Sweden (nationality: Germany)
Co-investigator 2: Nicholas Roberts, University of Bristol, UK
Co-investigator 3: Michael Meyer-Hermann, Frankfurt Institute for Advanced Studies (FIAS), Germany